We are excited to announce our first building on the House of Healing property is now complete. The bunkhouse will be used for retreats as part of the House of Healing Authentic Girl Mentoring Program.
The long-term vision of House of Healing is to build Christ-centered residential homes where hurting teenage girls can experience unconditional love, acceptance, and healing.
More work remains ahead to make House of Healing a reality. God is calling us to respond to His vision of bringing healing and restoration to teenage girls in need of His loving touch.
We can't do this work without you.  Thank you for your support!
To view our 2017 Wish List please click on this link:  2017 Wish List
Join us for an upcoming Vision Tour!
Come and learn about the heart and vision of this ministry! We look forward to seeing you at an upcoming tour.
Upcoming Tour Dates.  All dates are on a Sunday at 3:00 pm.
January 21
February 18
March 18
April 15
May 20
June 10
July 15
August 19
September 16
October 21
November 18
December 16
Together we celebrated the bunkhouse open house on Sunday, June 5, 2016.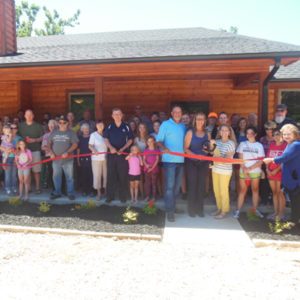 A special thank you to Gemini Coatings for donating the labor to stain he bunkhouse and for putting this video together!